Focus on the Positive and the Possible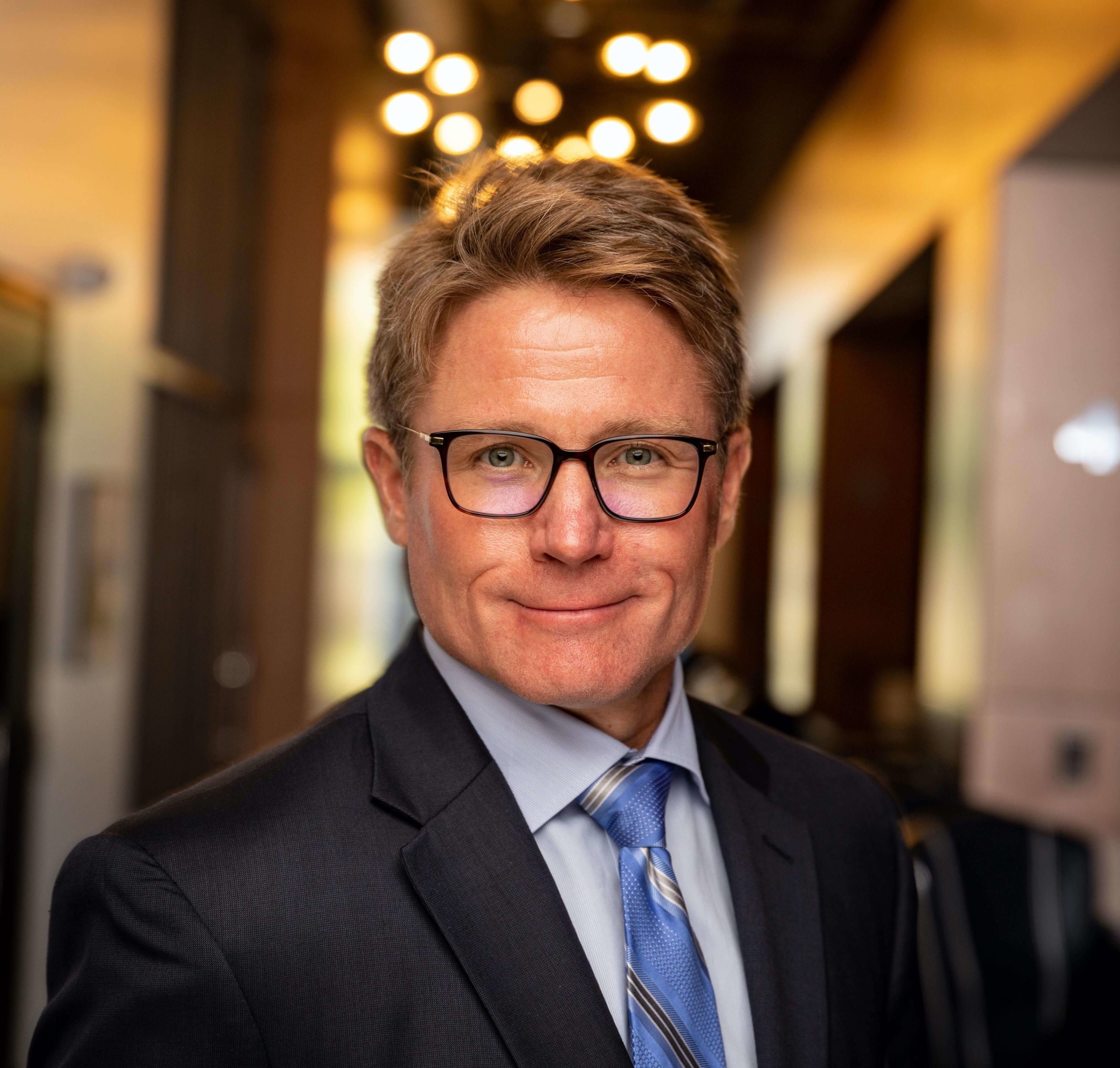 Heath D. Bullock, CCIM, SIOR
Managing Director
Heath Bullock is a twenty-five-year veteran in commercial real estate with experience in site selection, project management, development and property/facilities management. After graduating from the University of Northern Iowa Real Estate Program, Heath jumped right into the commercial real estate industry as a broker. During his career, Heath has experience at working at firms such as CBRE, JLL and now as the principal owner of SVN | CREATE. Heath is now part of a full service commercial real estate team providing strategic services in Transactional Advisory, Property Management, Development and Leadership. Heath has extensive tenant representation and corporate solutions experience working on behalf of clients throughout the country.
Past client representation and experience includes the following companies; McKesson Corporation, Sedgwick Claims Management, IBM, Federal Home Loan Bank – Des Moines, Nationwide Insurance Company, American Express, Corteva Agriscience, Inc., CITI Group, Regus HQ, Culver's, The Sherwin-Williams Company, Radio Shack, IHMVCU, Principal Financial Group and Mercy Health Services.
Heath's current role as owner, team leader and client representation keeps him actively involved in all aspects of commercial real estate. In just four years, SVN | CREATE has become a full-service firm with advisors in all disciplines. Heath is active with numerous SVN Offices throughout the country representing funds, disposition and acquisition assignments.
Heath Bullock has served on community and professional non-profit boards such as Children and Families of Iowa, Sigma Alpha Epsilon Housing Corp., Crown's Club, SIOR Iowa Nebraska Chapter, Iowa Commercial Real Estate Association and CCIM Iowa Chapter. In addition to these organizations, Heath is a donor to Lutheran Church of Hope, United Way of Central Iowa, LLS – Iowa Chapter, Scouts of America, Wine Festival, Beyond Cancer, Waukee Community School District and Coaches for Cancer.
Nora is an advisor for the SVN I CREATE team, has been a key producer for over four years, is one of the founding members of the flagship and aided in the growth of the team from two to ten. She focuses on medical, retail, restaurants, and food-grade facilities and continues to provide her clients with both extensive market knowledge, and an understanding of the strategic and transactional methods in which to meet their objectives.
Nora brings a history of managing the acquisition, disposition, and leasing for both local and national retailers including Culver's, Fuddruckers, Blk & Bold Coffee & Teas, Freddy's Frozen Custard, Elite Eye Care, Coachlight Clinic & Spa, Sherwin-Williams, IH Mississippi Valley Credit Union, and many more.
Nora grew up in Chicago and attended business school at Drake University, graduating with an Integrated Marketing Communications and Direct & Interactive Marketing major and Information Systems minor. Her family background in Commercial Real Estate in the Des Moines and Chicagoland areas at a young age has given her a strong real estate foundation and passion. After working actively for two years in residential property management, she fell in love with Iowa and decided to make the transition to become an active Iowa Realtor and joined ICREA, ICSC, IRA and CREW shortly thereafter. She joined the SVN | CREATE team in 2018 and brings a strategic, yet personable approach to the commercial buying and selling process.
Nora is actively involved with the local community and serves as a board member for the West Des Moines Chamber, Vice Chair for the West Des Moines Young Professionals, Committee Member for Commercial Real Estate Women of Iowa, and regularly presents at The Iowa Center for Economic Success.
Jennifer is a specialist in seniors housing and brings over 20-years of national and globally awarded experience in commercial real estate to SVN | CREATE. She has directed sales and operations teams in seniors housing and office co-working with annual budgets of up to $40 million. Building relationships, motivating high-volume sales teams and managing complex projects to completion are skills that her clients rely on to meet their performance goals.
Seniors Housing Projects in 2023
Three property Assisted Living portfolio disposition
Skilled Nursing property disposition
NOI Strategies: consulting several senior housing communities to increase NOI, setting them up for disposition in 2024
Land-site selection
Customized phase 1 feasibility studies
Customized focus group
Valuations
Britton is Iowa born and bred, moving to Des Moines at two years old. He graduated from Iowa State University where he obtained a degree in Finance. Growing up in Des Moines exposed Britton to the knowledge and expertise of the area and surrounding suburbs at an early age which gives him a competitive edge in the Commercial Real Estate industry. Watching the growth and expansion first hand, sparked a desire and passion to play an imperative role in the continuation of expanding Des Moines as well as Iowa as a whole. Specializing in Capital Markets, Britton ensures that his clients goals and standards are of the utmost importance and are achieved through collaboration and trust. Through his career, Britton has acquired key skills that allow him to have a multitude of perspectives when working with clients on acquiring, repositioning, or disposing of their assets. When Britton isn't in the office, he is likely out networking with people to capitalize on every opportunity to connect and build relationships to set precedent for future improvements. In his life outside of his career, he enjoys outdoor adventuring including but not limited to hiking, camping and exploring the country's numerous national parks.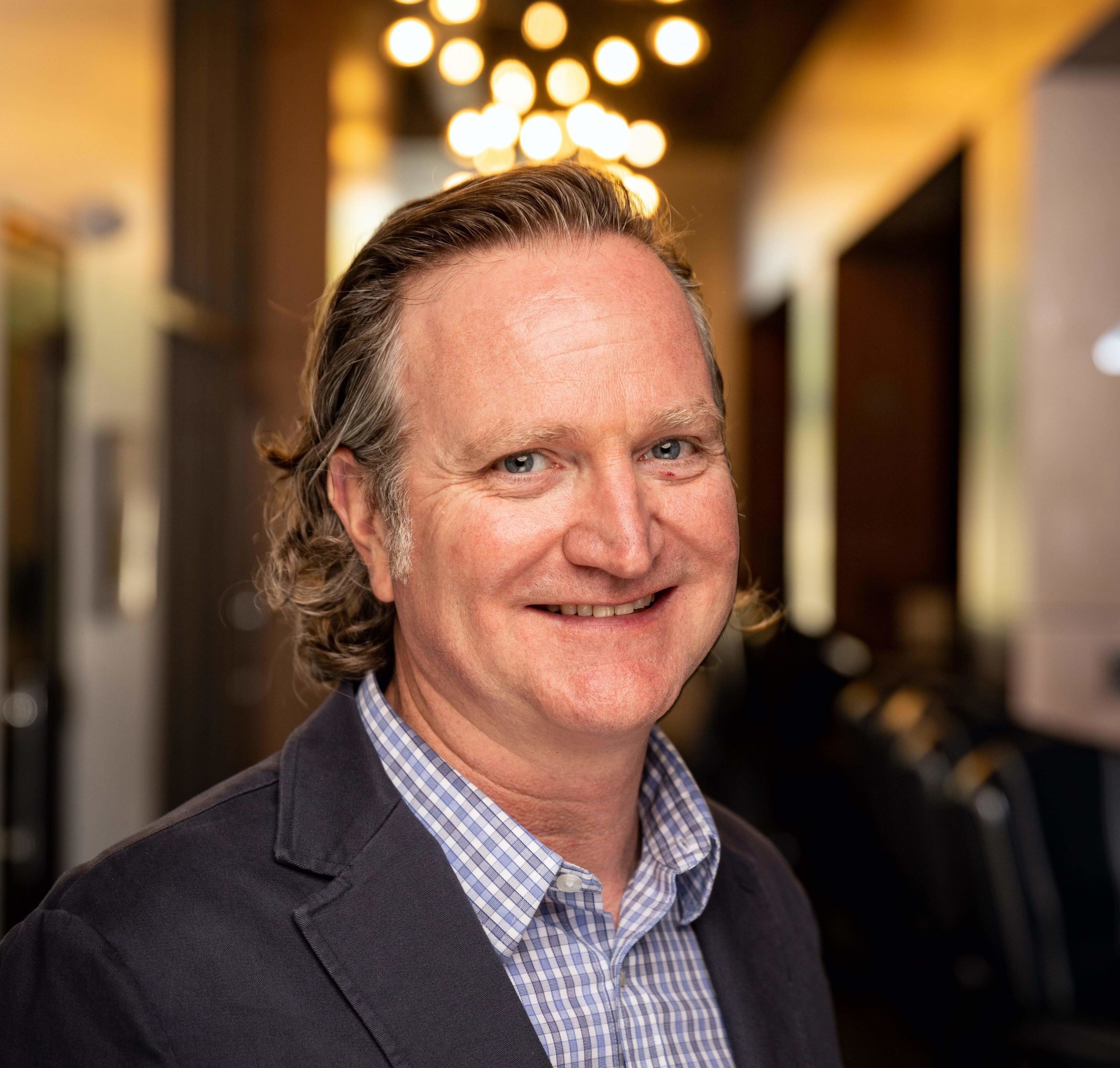 Patrick has over 10 years of experience in commercial property and asset management of many retail, development and Industrial properties. Patrick has worked on housing developments, new commercial projects, land acquisition, and many other commercial projects. To go along with his Real Estate knowledge Patrick is a graduate of William Penn University with a degree in Marketing and Management. Patrick is originally from the North Iowa area, before moving to the Ames/Ankeny area 20 years ago.
Patrick has an extensive management background that includes many positions such as General Manager for JR Motorsports in Ankeny and Boone Iowa overseeing Sales, Marketing, Shipping, a complete machine shop and fabrication shop. Also to go along with that Patrick has been a Service Manager for various automotive dealerships as well. He has an extensive automotive background.
Patrick has many other interests outside of Commercial Real Estate as well. After high school and college sports Patrick continued his love of competition in racing. He has been involved in automobile racing for 30+ years throughout the Midwest, winning many championships along the way, most recently the Karl Chevrolet Dirt Truck Racing championship. Patrick has teamed up with many charities over this time as well to help get donations for such worthy causes as JDRF and many other events to benefit others. Patrick also enjoys meeting the young race fans helping to promote the sport. Along with this passion, Patrick also is an announcer for the Racindirt.tv broadcasts that is seen by thousands on Pay-Per-View broadcasts throughout the year.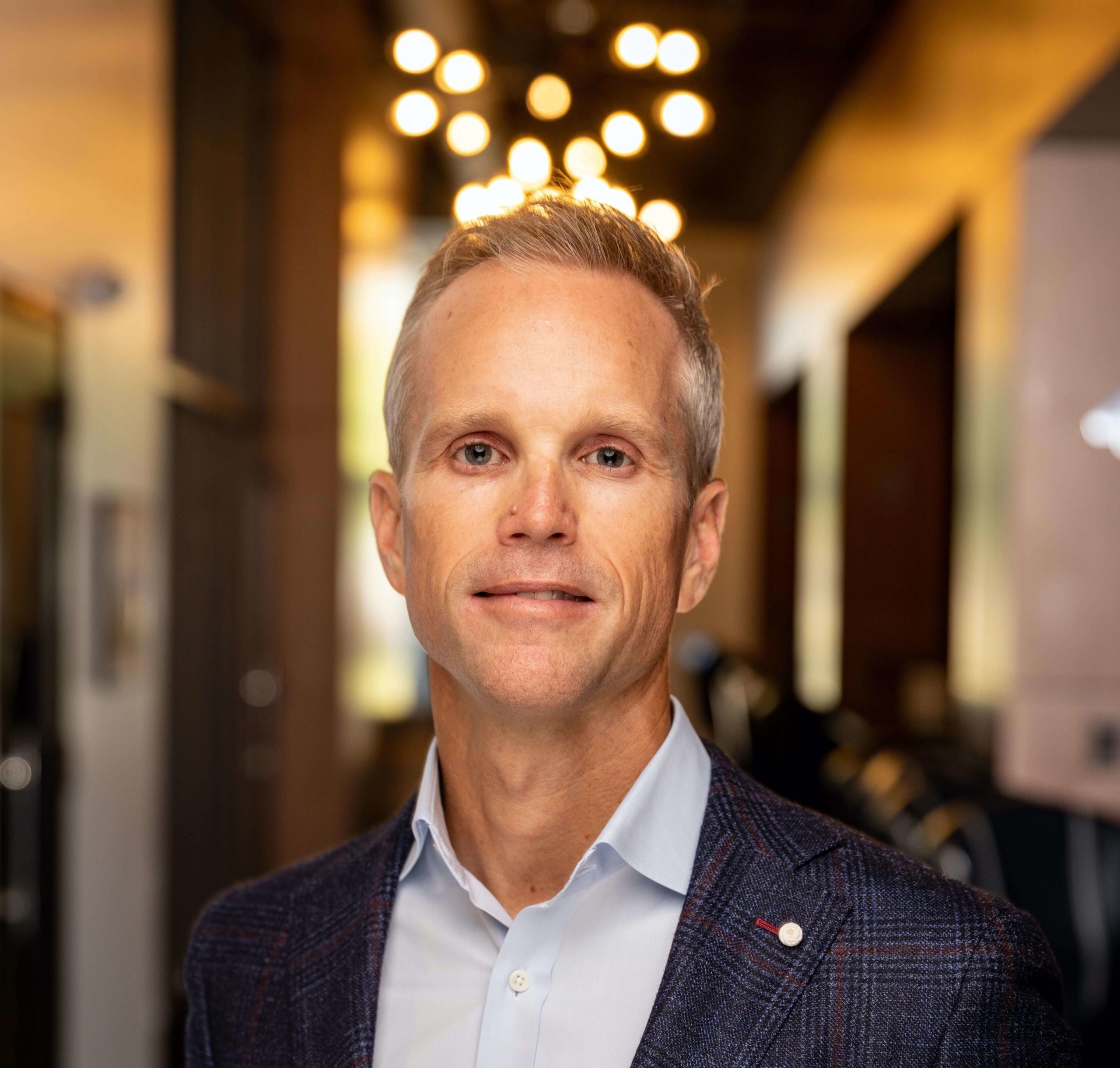 Rich Clark
Managing Director
With more than 20 years of experience in commercial construction and real estate development, Rich has grown a network of strong relationships by taking a team-based approach to his projects. After receiving a Bachelor of Science in Construction Engineering from Iowa State University, Rich started his career in Des Moines, IA with a local contractor/developer. With his visionary perspective and entrepreneurial mindset, he started PDC Partners in 2005 to assist clients in navigating the challenges of the construction and real estate industry. Rich's portfolio of development properties includes projects with large corporate clients and small private businesses in nine states throughout the U.S. His success in the industry has been defined by carefully listening to his clients' goals and translating them into a plan that delivers a successful project with exceptional attention to detail and personal service. Outside the office Rich is happiest spending time with his wife Jane and raising his two sons, Max and Sammy.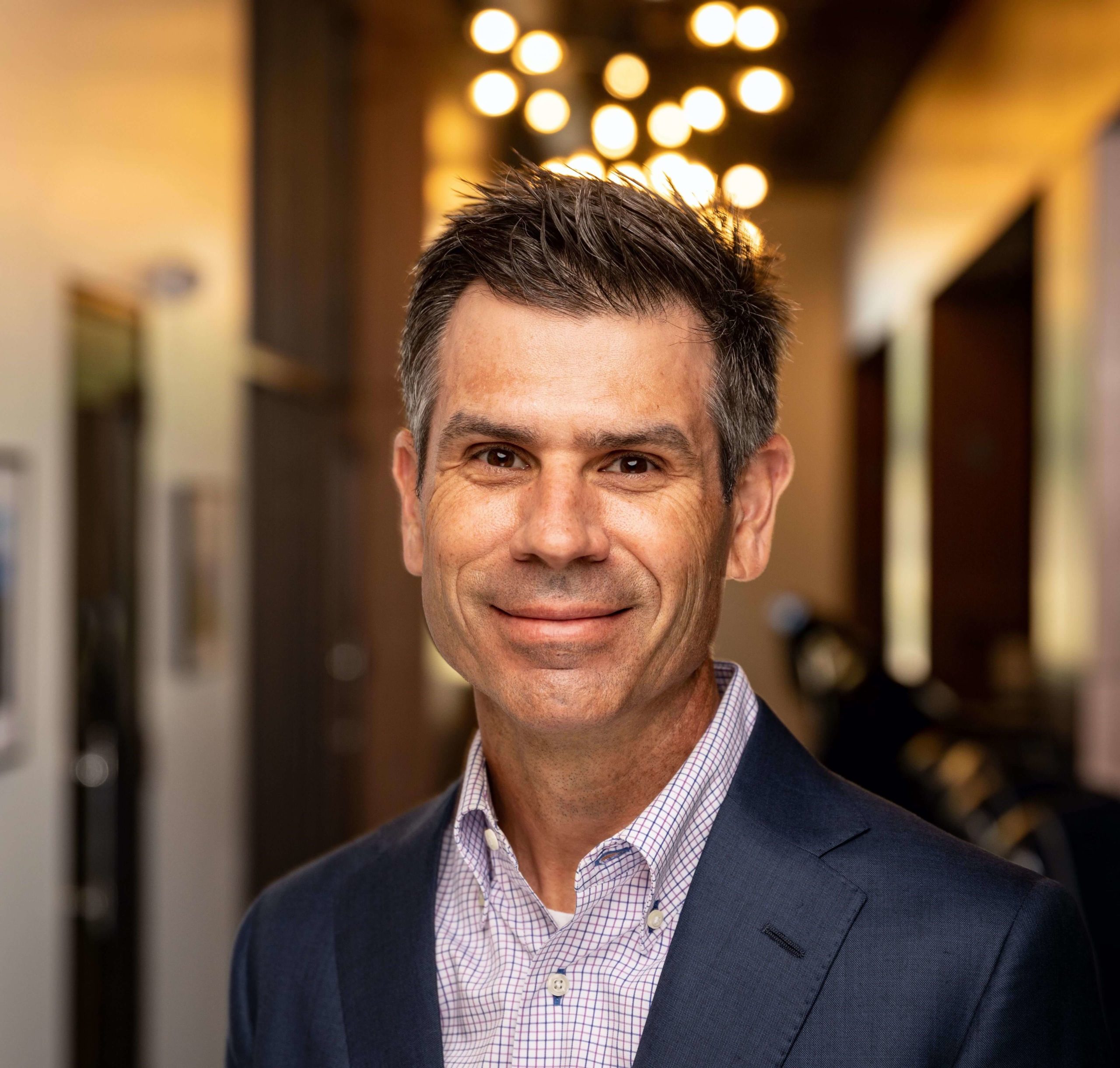 Bryan Michael
Managing Director
Bryan has over 25 years of construction, project management, and corporate services real estate experience. After starting his career with a national construction company in Atlanta, GA. , Bryan relocated back to Iowa in 1999 to work in the commercial construction industry and eventually becoming the Real Estate Manager for DuPont/Pioneer in Johnston, IA. During that time, Bryan was responsible for a global portfolio of real estate and construction projects, as well as real estate asset management. In 2005, Bryan started providing Owner's Representation and Consulting services to owners needing leadership and direction to navigate the complexities of commercial construction projects. Bryan led the project team on the $56 million dollar STEM@Drake project for Drake University as well as multiple projects for Iowa Clinic, Wolfe Eye Clinic, Iowa Radiology and several other corporate and small business clients in the Des Moines area.
Bryan's construction and corporate services experience can help owners of any size business understand the best path forward for each project, not only providing direction and oversight of the construction process, but understanding the overall cost of the project including real estate, soft costs and owner equipment and requirements. These services can be tailored to meet each individual owners needs and requirements including, site selection, architect and contractor selection, pre-construction, construction monitoring, FF&E vendor selection and final close out.
Kayla has over 8 years of experience in Commercial Real Estate and comes to SVN | CREATE from the Management Team at the 801 Grand Building in downtown Des Moines. Kayla has managed multiple retail, office, and industrial properties in Iowa, Illinois, Indiana, and Florida. Over her career her roles have expanded into marketing management and project management. She has a proven record of building efficiencies, process improvement, and building strong tenant and client relationships and satisfaction.
Kayla graduated early from high school and pursued independent coursework and work experience. Some of those courses included: Reception, Scheduling, Travel Arrangements, Word Processing, File System Management, Spreadsheets, Correspondence, Office Equipment, Communication Skills, Time Management, Handling Difficult Situations, Photoshop, InDesign, and much more. As such, she is known as a jack-of-all-trades in the Property Management world.
With SVN, Kayla will work to ensure our clients opportunities to increase their margins, create energy efficiency through sustainability solutions and manage risk with the use of best in class technology and customizable financial reporting. Kayla joins the 10th largest management firm in America with over forty million square feet of commercial properties and twenty thousand units of multifamily under management.
Outside of the office, Kayla enjoys working on remodeling her home, refinishing furniture, creating marketing logos and banners for local businesses, and spending time with her husband and two stepsons.